"Which American City Are You?"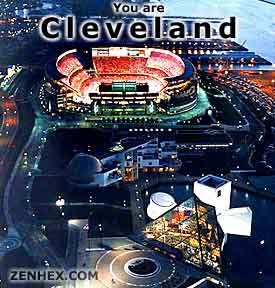 Cleveland
You are blue collar and Rock n Roll. You Work hard and party harder.
cleveland? ehh. maybe with my new hair.. it's large. it's red streakieness is glorious and everyone should gather around me in awe of the masterpiece that i own.
I NEED A ROOMMATE! my rent got raised. someone move in with me. i'm only there 1/2 the time. i am really clean and quiet. i swear! otherwise, if someone has a 2 bedroom, i'll move in with you. i'm poooorrrr. yawn. laundry time.
Take the quiz: