Current Mood:

excited

Current Music:

talking heads - sugar on my tongue
my favorite thing in the whole world.. my perfect little man! xo


i called her tonight and we're going to hang out this weekend.

i'm determined to break this pattern of heterosexual behaviors. it's annoying and gross and i really just wanna meet a nice girl to have a good time with.
SO! i went to the le tigre show last week with gabe and i saw this girl that pinned me in a corner and kissed me about a year ago.. to whom i said, "oh i can't! i'm seeing someone." but continued to kiss her for a couple more minutes. NOW I'M NOT SEEING ANYONE!
Current Mood:

cold isn't even a mood!

Current Music:

ani - superhero


slowly but surely becoming a digital imaging specialist. i like working with cameras and camcorders. i don't like explaining them to elderly people though.

i love my house and rufus is finally adjusted. meeting lots of fun people.. i have the most beautiful godson in the entire world. he's perfect.
still hanging out with ginny.
still hanging out with carlos.
as always i'll forever be hanging out with matt boo.

you people have to send me cards for the holidays. my family abandoned me and i'm spending them alone for the first time ever.

carrie flores
3010 e. 3rd st. #7
long beach, ca
90814
i'm alive if anyone was wondering..
i met ryan adams and took pics with him and got his autograph and we fell in love.
my mom is moving to victorville and i will no longer have any family anywhere near me! all of my family lives like an hour or more away from me now. my doggie is going to stay with me until she finds a house out there where she can take him. that'll be nice. now i've getting sad about this whole situation though. i can't just drive 10 minutes to visit my mom, sister, or doggie anymore :( paying for stuff sucks. not having your moms house to fall back on when you can't is even more shitty. i hope i can do this.
"Which American City Are You?"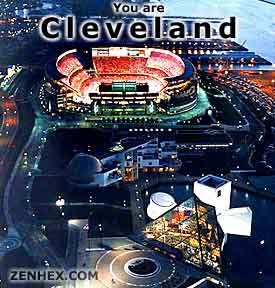 Cleveland
You are blue collar and Rock n Roll. You Work hard and party harder.
cleveland? ehh. maybe with my new hair.. it's large. it's red streakieness is glorious and everyone should gather around me in awe of the masterpiece that i own.
I NEED A ROOMMATE! my rent got raised. someone move in with me. i'm only there 1/2 the time. i am really clean and quiet. i swear! otherwise, if someone has a 2 bedroom, i'll move in with you. i'm poooorrrr. yawn. laundry time.
Take the quiz:


who wants to get drunk and make out?
i'm entirely, completely, absolutely single for the first time in FOREVER. it's interesting.
emily is the winner of the contest. the first piece of non official bill type of mail came from her. everyone else hang their heads in shame.